Many people face the problem of closing their account and requesting confirmation of identity on Facebook, Whether the reason for closing is plagiarism or infringement, Facebook asks for your ID to verify your account. Therefore, today we explained about making an acceptable identity to open the disabled account on Facebook, We will provide the explanation with the video and the links used to explain, God willing.
Facebook account disabled and how to get it back
Facebook's algorithms have changed, And Facebook became a daily update, These updates result in the closure of Facebook accounts, whether the account locking was impersonation or violation. Many of us face having our Facebook account closed. And Facebook asks him to send an identity card or a personal card in order for Facebook to make sure that you are the owner of the account.
Reasons for suspending a Facebook account>> Your Account has been Suspended
The common reason for closing these accounts is that the names of the accounts may be fake, Facebook will close your account to make sure the name is correct.
Facebook closes Facebook accounts in order to verify that you are the owner of the account.
Many people face the problem that they don't know how to create an identity. Therefore, I made a very detailed explanation through which any beginner can create a false identity and submit it to Facebook and open the disabled Facebook account, whether it was a violation or impersonation, And solve the problem of identity confirmation in Facebook.
Read also: How to recover a Facebook account through friends
Facebook identity requirements
To apply the explanation as in the video, you need some things, namely:
A computer or laptop to apply the explanation
Photoshop Cs6, to download the program, click here
Upload an identity card that matches your country, Below I will put the identities of some Arab countries, Choose your identity according to your country.
There are many types of Egyptian identities such as: Passport – ID card – Birth certificate – Driving license.
Focus with the explanation well so that you can recover a stolen Facebook account through an identity that Facebook accepts, God willing.
Important and basic conditions for creating an acceptable and valid Facebook identity
That the name of your disabled Facebook account matches the name you put in the identity, If your Facebook account name is in English, And translate the name in the identity into Arabic.
The date of birth on your disabled account must be the same as the one you put on your ID.
Use an identity that matches your country, In this explanation, we use the Egyptian identity.
Your country address on Facebook must match your country address in the identity.
If you previously uploaded your photo to your disabled account, Your photo should also be included in the ID.
Facebook identity confirmation link
Some may ask, After creating the identity, How do I add it and submit it to Facebook? There are two ways to present your identity to Facebook:
The first is to log into the disabled account, You will find a box dedicated to adding the identity, All you have to do is add your identity easily.
If you do not find a place designated to put the ID, I will give you two links through which you can verify your identity using Facebook
Frequently asked questions for users about how to make an identity to verify a Facebook account
Q1: My deactivated Facebook account is: "The fragrance of roses – the falcon of prey – my silence is my language" Can it be returned?
A: Unfortunately, this account cannot be retrieved because its name is not real. We cannot write it in the identity.
Q2: Can a program be used for identity fraud, Instead of making it work in Photoshop?
A: You can create an identity using software, I advise you not to try identity fraud programs because most of them are cracked. It will harm your device, Its acceptance rate is low. It is better to practically create the identity in a correct and proper way through the Photoshop program, as I will explain in the explanation below.
Read also: How to download a video from Facebook online
Q3: Is it possible to recover a disabled Facebook account without identity?
NS: If you log into your Facebook account and find that the account asks for an ID, You must give him an ID. In this case, you cannot bypass the Facebook identity verification process.
Blank ID forms for modification for all Arab countries
Here are the blank identities of some Arab countries, You can add them in Photoshop and modify them as you saw in the previous video.
Blank Egyptian ID card
Blank Tunisian ID card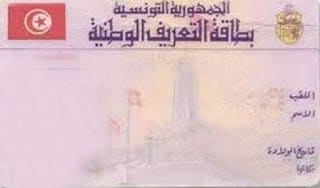 Blank Algerian ID card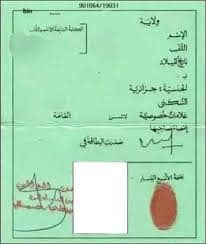 Blank Iraqi ID card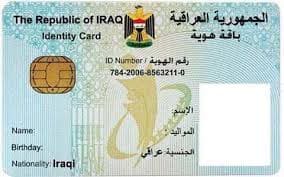 Blank Lebanese ID card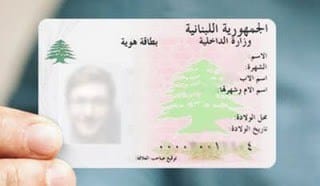 Blank Libyan ID card
Blank Mauritanian ID card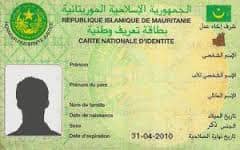 Blank Syrian ID card
Blank Moroccan ID card
Video showing how to recover a disabled Facebook account
Below we provide you with a brief explanation of the steps to confirm the identity of the disabled and suspended Facebook account, Through a video that includes the requirements and the steps that you must follow to bypass the verification imposed by Facebook in order to verify your true ownership and recover your account.
Here we conclude our article related to frequently asked questions about Facebook account verification, Or retrieve it after the Facebook administration suspended it, We explained to you all the data and how to make an identity or personal card to open your disabled account on Facebook in a smooth and easy way to understand without facing any difficulty or problems.
Read also: With pictures.. How to recover snapchat account 2022